Yo Momma
YoMomma.tv launched in June, 2007 as the primary online destination for "Yo Momma" jokes - inspired by the hit MTV show hosted by Wilmer Valderrama. Users were invited to share their jokes, vote on all the content and engage in online battles against one-another. Uploaded "video disses" and other yo momma jokes were edited into the on-air show.
"'What we want to do is build something that isn't just the standard fan site -- and then create a path back to television,' said Brian Graden, prexy of entertainment for MTVN Music Group and Logo." (taken from Variety)
Definitely Something was entirely responsible for the site's concept, design, execution and management. As a result of early success we also created and grew an official site blog, Facebook group, MySpace profile and Twitter account on behalf of YoMomma.tv.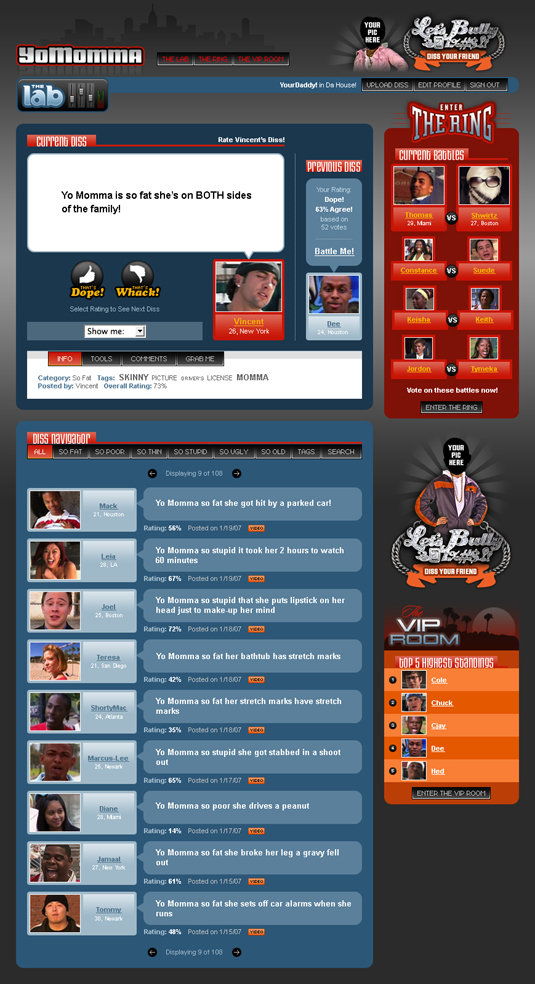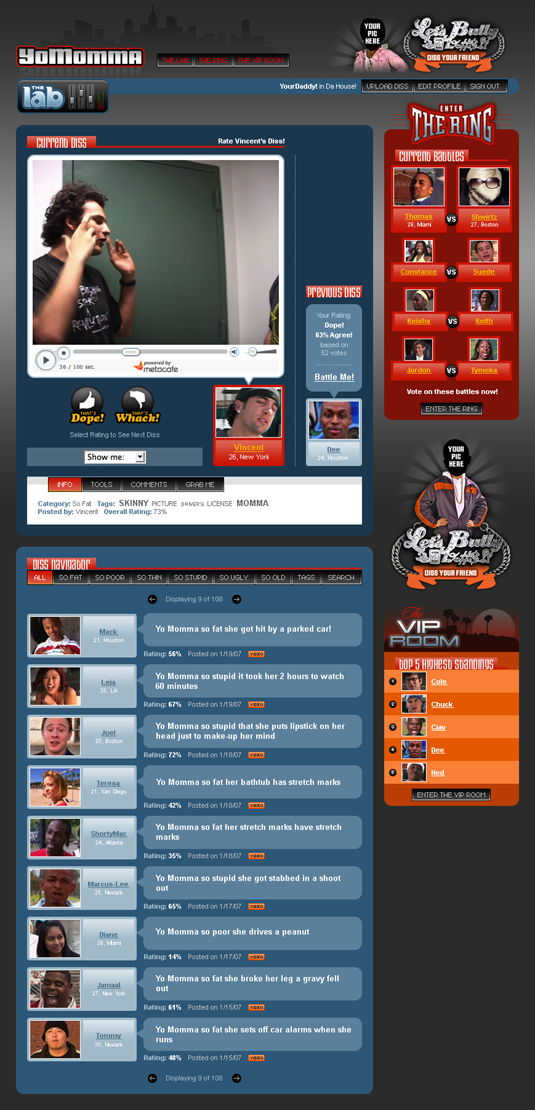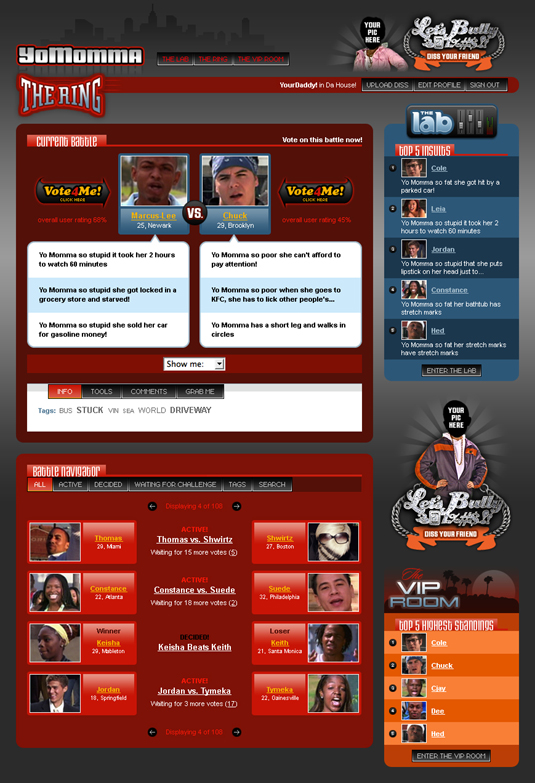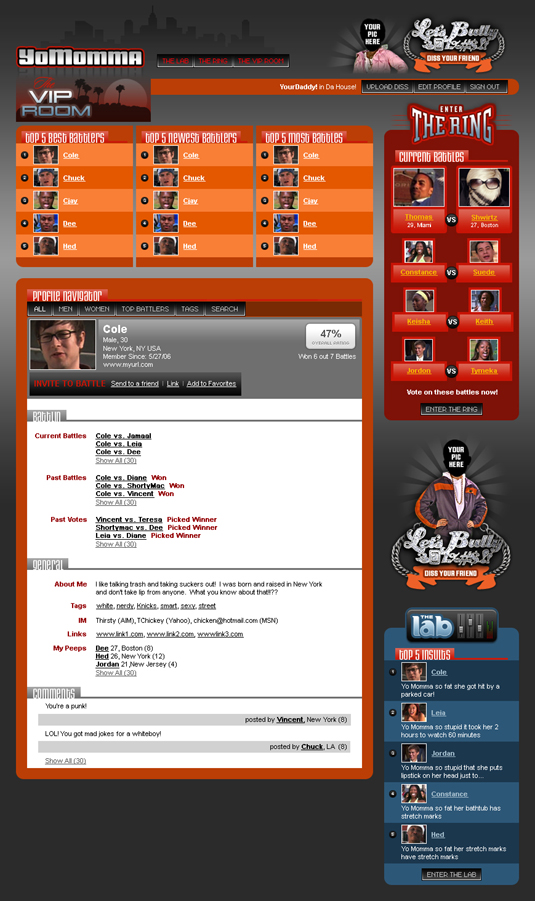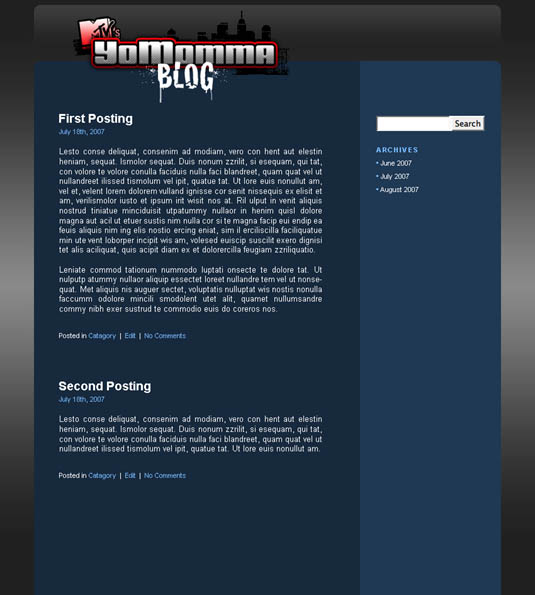 Yo Momma Facebook Application